Asbury Park Little League: Welcome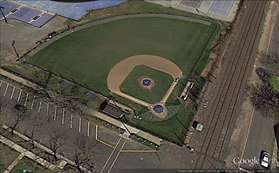 AP Little League Field
Friday, March 8
Welcome!
Thank you for visiting the Asbury Park Little League website.
Because the ETeamz host is in the process of shutting down, we are in the process of moving our website. Please be patient with us as we try to figure out the new platform. Here is a link to our new website:
www.AsburyParkLL.com
Practices are underway. If you have not been contacted by the Manager of your team, please call Will Wright or Danny McKee as soon as possible so we can get you in touch with your team.
Managers will be handing out information about the Little League summer camp in Williamsport, PA. Thanks to our great sponsors, we are able to offer this summer camp to our players at no charge (a $500 value!). Please return the filled out paper work to your team Manager as soon as possible. Space is limited and is on a first come/first serve basis!
LET'S HAVE A GREAT SEASON!!
For further information please call President Will Wright at 732-684-1468 or CEO Danny McKee at732-768-6860.
Hardball by Lil Bow Wow