Asbury Park Little League: Welcome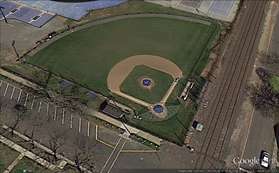 AP Little League Field
Thursday, October 20
Welcome!
Thank you for visiting the Asbury Park Little League web site.
2017 APLL Baseball Season
Planning for the 2017 Season is well underway. Please check back in November for our registration dates and schedule of events.
2017 APLL Fundraising
We have begun our fundraising for the 2017 Season. Please visit the "Please Donate Today" page on the left to see how you can help make the 2017 Season another wonderful experience for our players. All donations are tax deductible as allowed by law. Please note that our tax returns for the tax year ending 9/30/2016 should be received back from the accountant and posted to our web site by mid-November. Thank you so very much for your kind consideration.
Coaches needed for 2017 Season
If you love baseball and want to help coach in the 2017 season, we would like to hear from you! Come out and teach the kids how to play ball, while being a mentor as well. Please contact Danny McKee @ 732 768 6860.
Hardball by Lil Bow Wow