THANKS!!!
HELLO BASKETBALL FANS,
Thanks for stopping by my website. Basketball has been a huge part of my life and this basketball school has enabled me to continue to work with young people. I try to reach young players in many ways. Of course I like to motivate campers to become fundamentally sound basketball players, but I also want to use basketball as a vehicle to share God's game plan for their life. My positive energy and enthusiasm rubs off on players and provides the motivation to turn potential into real success. I have been fortunate to work with some of the top coaches around and I remain a student of the game.
I have coached high school varsity basketball in Cabarrus county for 13 years, including two regional championships and the 2007 3A State Championship. I have coached AAU basketball for over 20 years, including coaching NBA star Chris Paul for 5 years. I have coached the Chris Paul All Star traveling team for the past 5 years.
I have worked and/or directed basketball camps and clinics for 25 years. I hope you'll come out and see what our camps are about!!!
Yours in hoops,
Coach P
BASKETBALL IS MY PLATFORM
I WANT TO IMPACT YOUR LIFE
I WANT YOU TO GIVE ME YOUR HEART
BECAUSE I'M GONNA GIVE YOU MINE
NOT A SOCIAL OPPORTUNITY
BUT A JOURNEY TO EXCELLENCE
TODAY IS NOT ANYTHING
TODAY IS EVERYTHING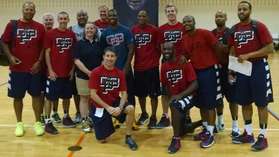 2014 CP3 ELITE GUARD CAMP COACHES
Wednesday, September 3
2014 CP3 ELITE GUARD CAMP COACHES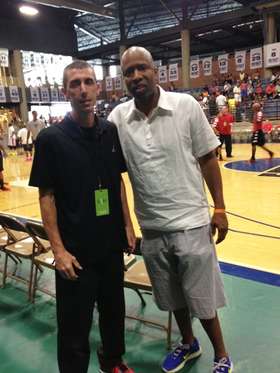 WITH KENNY "THE JET" SMITH
Friday, August 9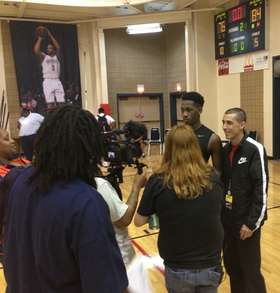 AT PEACH JAM WITH LJ PEAKE
Friday, August 9
WITH CHRIS PAUL AT VEGAS TOURNEY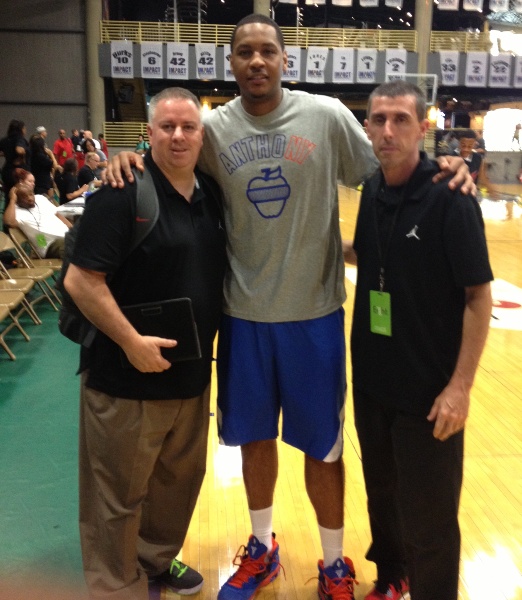 WITH CARMELO ANTHONY AND COACH SHELTON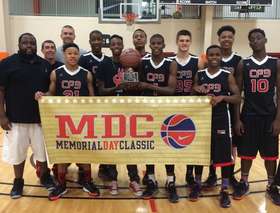 2014 MEMORIAL DAY CLASSIC CHAMPS
Tuesday, May 20
2014 NIKE MEMORIAL DAY CLASSIC CHAMPIONS CP3 15U
2014 MEMORIAL DAY CLASSIC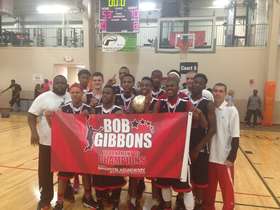 BOB GIBBONS TOURNEY CHAMPS
Monday, May 5
2014 BOB GIBBONS TOURNAMENT OF CHAMPIONS
BOB GIBBONS TOURNEY CHAMPS
Friday, August 10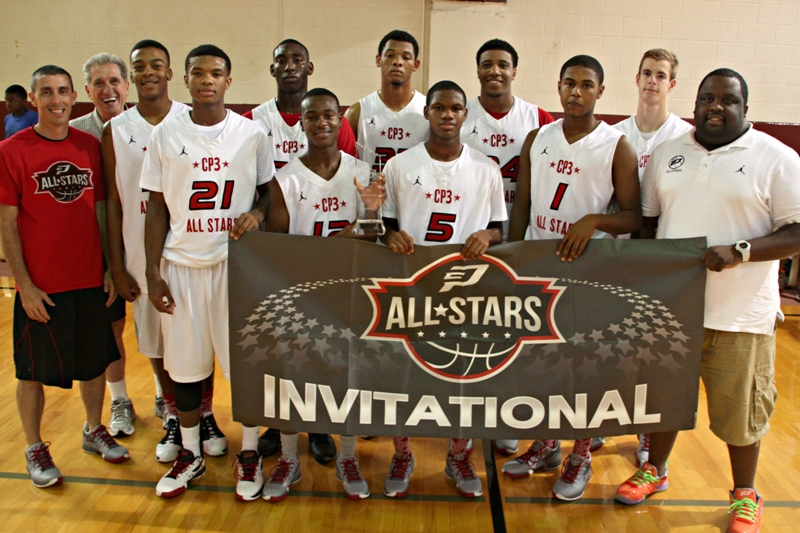 2012 CP3 INVITATIONAL CHAMPS
Sunday, April 7
NIKE ELITE YOUTH BASKETBALL CLASSIC CHAMPIONS
MY 17U CP3 ALL STAR TEAM
WINS FIRST EVENT
IN ATLANTA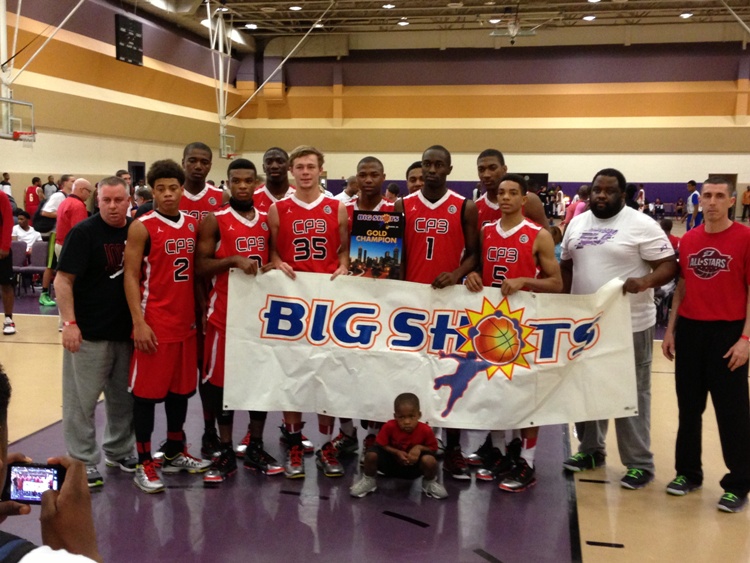 2013 NIKE ELITE YOUTH BASKETBALL CLASSIC IN ATLANTA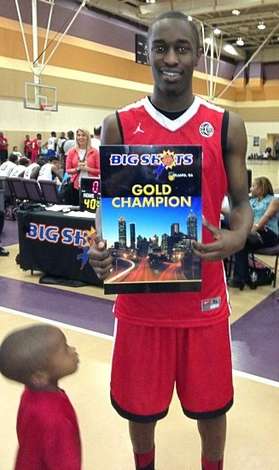 THEO PINSON WINS MVP AT CLASSIC IN ATLANTA
Sunday, April 14
2013 CP3 IN ATLANTA APRIL 7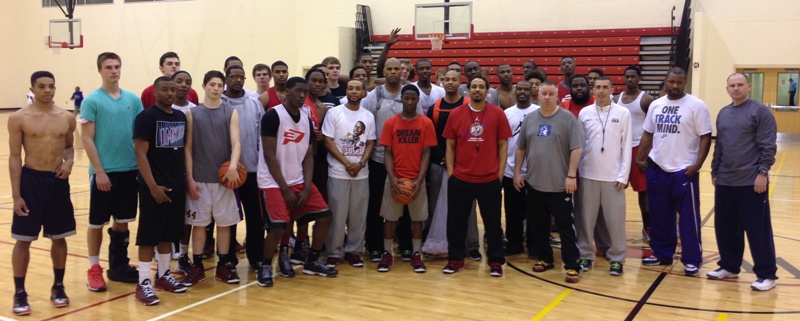 CP3 15'S, 16'S, 17'S IN ATLANTA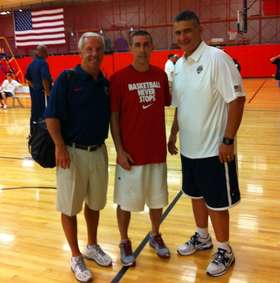 UNC's Roy Williams and USC's Frank Martin
AT USA BASKETBALL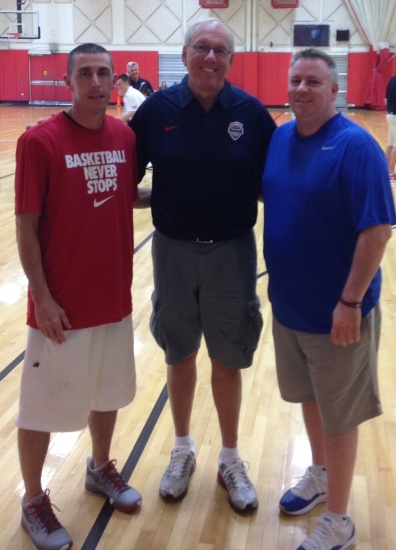 Syracuse coach Jim Boeheim
Sunday, May 20
2012 NIKE NEXT LEVEL TOURNAMENT CHAMPIONS MAY 2012
COACH POPLINS CP3 TEAMS WINS 2012 NIKE NEXT LEVEL TOURNAMENT IN DALLAS TEXAS
Monday, May 7
COACH P'S 16u CP3 All Star team wins 2012 17u AAU D1 STATE CHAMPIONSHIP
2012 16u CP3 All Star team wins 2012 17u AAU D1 STATE CHAMPIONSHIP
Sunday, May 20
TOURNAMENT TITLE APRIL 2012
CHRIS PAUL ALL STARS 2012 TOURNEY CHAMPS
Friday, March 30
ALLSTARCOMBINES.COM "THE ACADEMY" BASKETBALL COMBINE
THE 2012
MIDDLE SCHOOL
COMBINE
BASKETBALL CAMP

2012 MIDDLE SCHOOL BASKETBALL COMBINE "THE ACADEMY" AT CANNON SCHOOL
Saturday, March 10
2012 NIKE PRE DRAFT CAMP STAFF
COACH POPLIN JOINS THE STAFF FOR THE NIKE PRE DRAFT CAMP IN GREENSBORO NC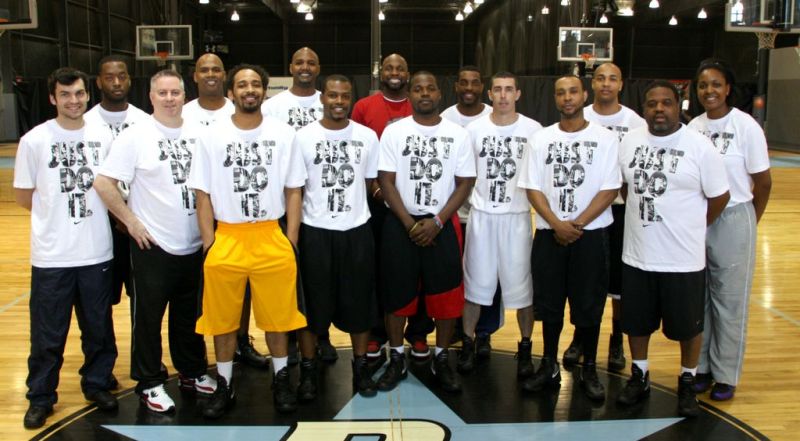 2012 NIKE PRE DRAFT CAMP STAFF

PICK UP GAME ROSTERS
Chris Paul's PICK UP event
2011 CP3 ALL STAR
PICKUP GAME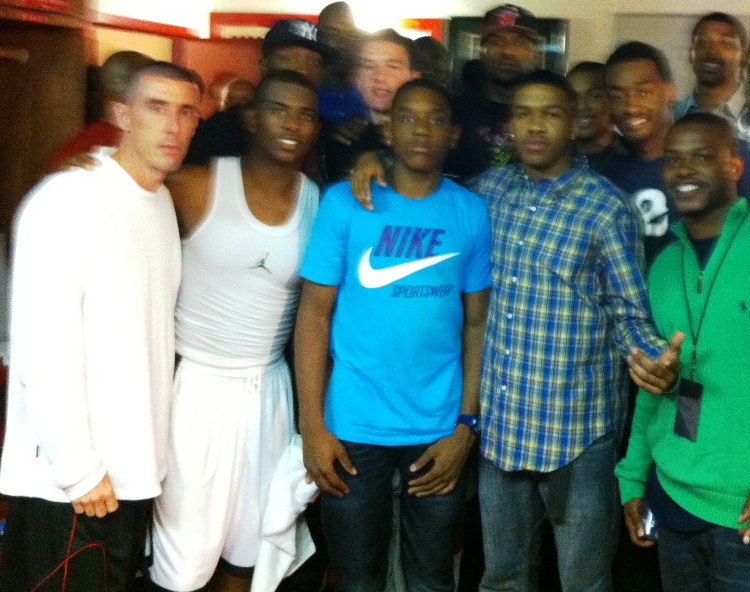 COACH P WITH CP3, D WADE, LaBRON, AND JOHN WALL WITH CP3 AAU PLAYERS

COACH P PRESENTED TROPHY
Sunday, July 10
COACH P'S CP3 SQUAD WINS TOURNAMENT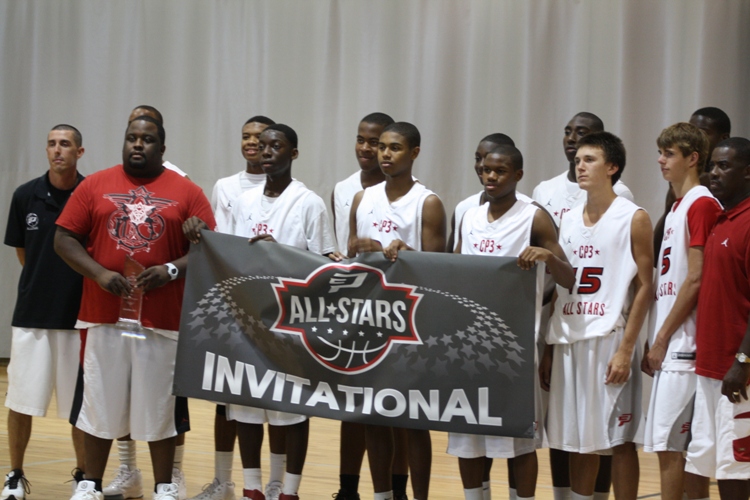 TOURNAMENT CHAMPS

2011 Nike Memorial Tournament champions
Monday, July 18
COACH P's CP3 ALL STAR TEAM WINS NIKE MEMORIAL TOURNAMENT IN ATLANTA.GA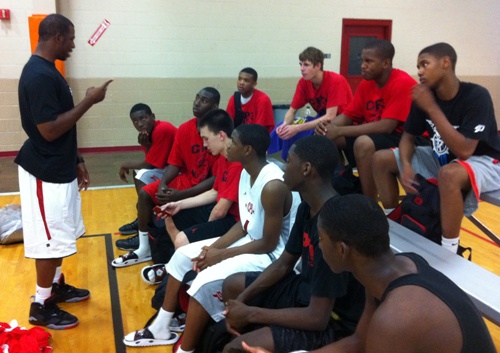 CHRIS TALKS TO THE TEAM

CHRIS HANGING WITH THE CP3 GROUP
CHRIS HANGIN WITH THE CP3 ALL STARS

PRESEASON TOURNAMENT CHAMPS 2011
COACH POPLIN'S 2011 CHRIS PAUL 15U ALLSTAR TEAM
2011 APRIL FOOLS DAY TOURNAMENT CHAMPIONS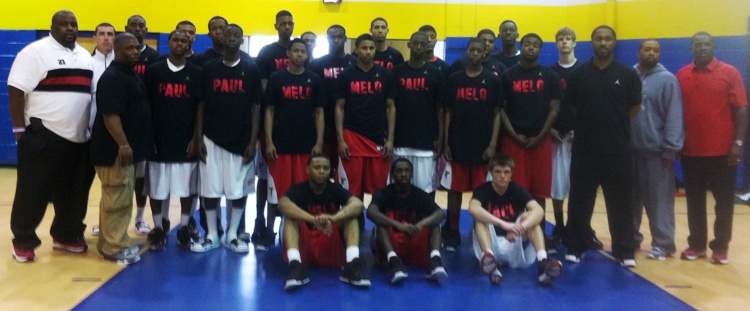 15U CP3 AND TEAM MELO TOGETHER IN KING JAMES CLASSIC

WAKE FOREST'S ISH AND AMINO
Tuesday, May 4
THE KING JAMES CLASSIC IN AKRON OHIO
CP3 16U TEAM FINISHES RUNNER UP IN LABRON'S TOURNAMENT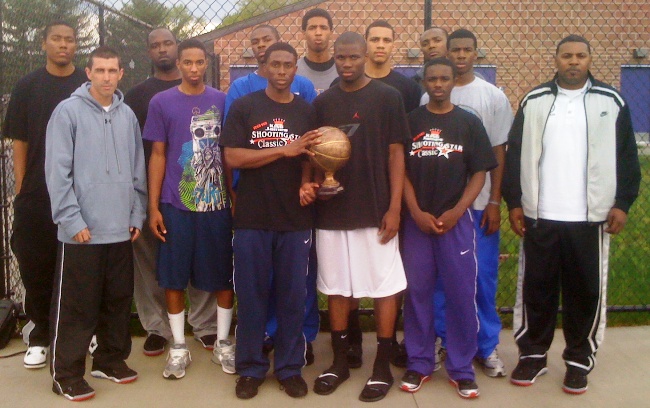 16U CP3 TEAM IN OHIO
Wednesday, August 19
COACH POPLIN WITH CHRIS PAUL'S YOUTH CAMP
Wednesday, July 29
COACH P AND THE 2009 CP3 ALL STARS
COACH P AND THE CHRIS PAUL ALL STARS IN FLORIDA FOR NATIONAL TOURNAMENTS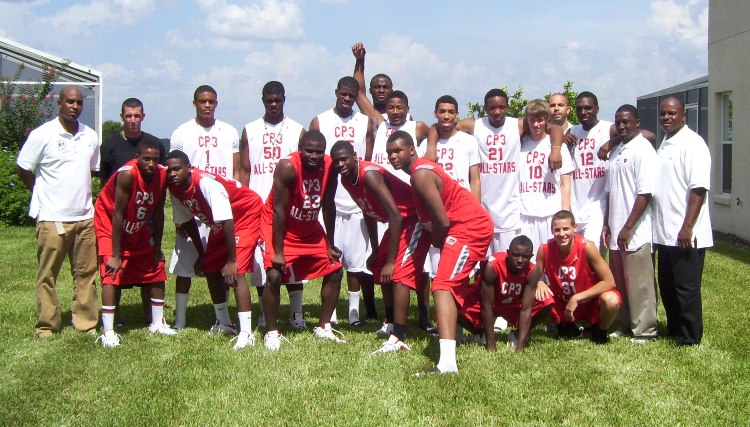 2009 15U AND 17U CP3 ALL STARS

CP3'S RODNEY PURVIS
Wednesday, June 3
COACH POPLIN ATTENDS PANGOS ALL AMERICAN CAMP IN CALIFORNIA
COACH POPLIN ATTENDS PANGOS ALL AMERICAN CAMP IN CALIFORNIA WITH CP3 ALL STAR RODNEY PURVIS, PJ HAIRSTON, DEZMAN WELLS, AND MELVIN TABB
Sunday, April 12
CP3 15 AND UNDER TEAM WINS TOURNAMENT IN TENNESSEE
CLICK TO READ THE DETAILS!!!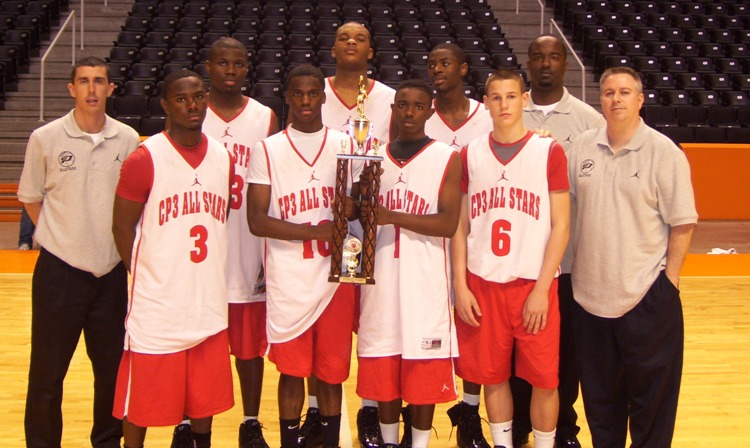 15 AND UNDER CHRIS PAUL ALL STARS
Saturday, November 15
HYA BASKETBALL CLINIC
THE BASKETBALL SCHOOL MOVES TO PITTS ELEMENTARY FOR A HYA HOOPS CLINIC!!!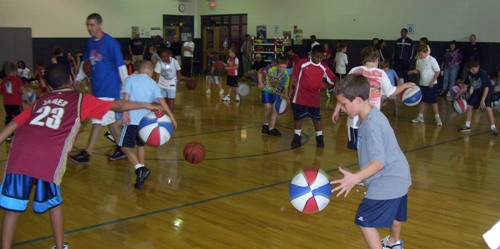 HYA HOOPS CLINIC

ODELL CLINIC BALL HANDLING WORK
Saturday, November 22
THE BASKETBALL SCHOOL WORKS WITH THE ODELL REC LEAGUE
THE BASKETBALL SCHOOL AND THE ODELL RECREATION LEAGUE PARTNER UP FOR 2 HOOP CLINICS
"SKILL IS THE DIVIDER"
CHECK OUT ALBUMS FOR MORE PICTURES FROM THIS CLINIC!!!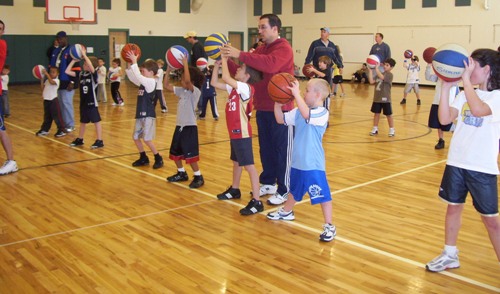 ODELL CLINC FORM SHOOTING

THE HARTSELL CLINIC GROUP
Saturday, February 28
THE BASKETBALL SCHOOL TAKES A ROAD TRIP TO HARTSELL FOR A FREE CLINIC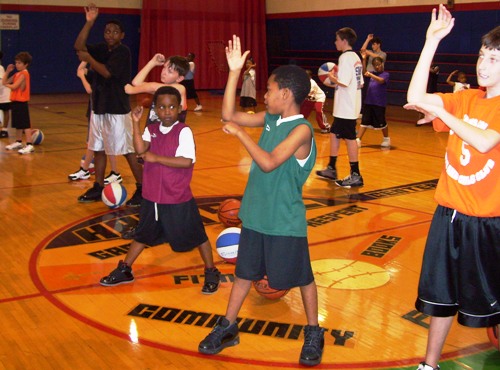 BUILDING THE SHOT POCKET
HAVING FUN AT A SATURDAY AFTERNOON CLINIC AT HARTSELL RECREATION CENTER
Saturday, November 29
COACH P HANGIN OUT WITH FORMER PLAYER ANTON SILVER AT GW UNIVERSITY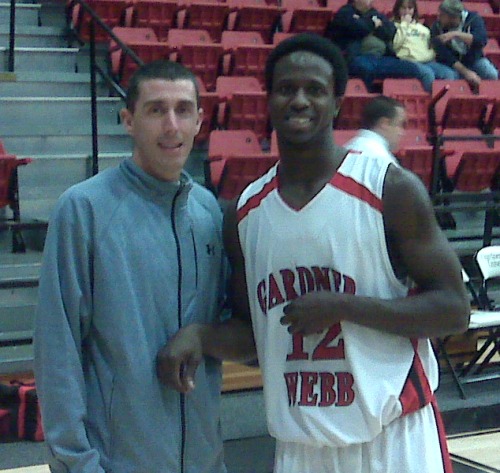 COACH P AND ANTON SILVER

CP3 IN CHARLOTTESVILLE VA.
COACH P AND THE CP3 ALL STARS
COACH POPLIN WORKS 2008 CHRIS PAUL ELITE CAMP
CHRIS PAUL SPEAKS TO CAMP
CHRIS PAUL'S ELITE CAMP
COACH POPLIN WORKS WITH 43 OF THE TOP HIGH SCHOOL PLAYERS IN THE NATION

WAKES LD WILLIAMSON AND ISH SMITH
Sunday, June 8
HANGING OUT AT ELITE CAMP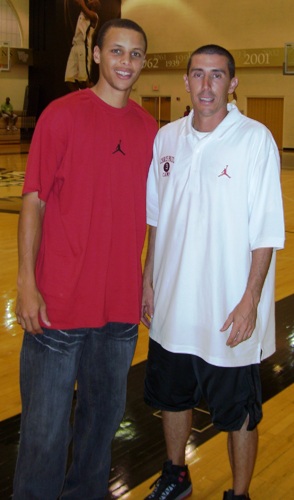 DAVIDSON'S STEF CURRY

SPENDING SOME TIME WIT CP3
Wednesday, May 21
ON THE ROAD FOR GAME 7 WITH CHRIS PAUL AND THE HORNETS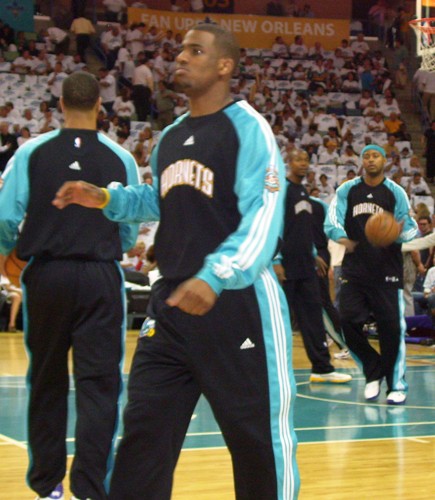 CHRIS PAUL
NBA PLAYOFFS 2008
GAME 7 IN NEW ORLEANS
SPURS 91 HORNETS 82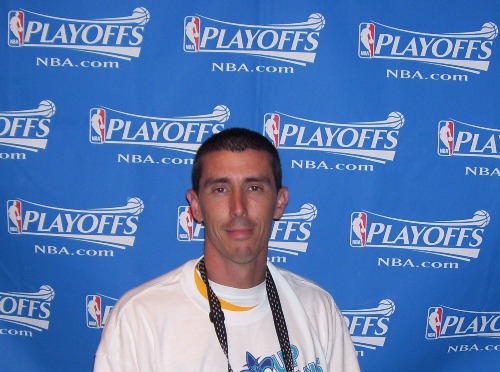 FOLLOWING THE NBA PLAYOFFS

TIM DUNCAN
Wednesday, May 21
SPURS 91 HORNETS 82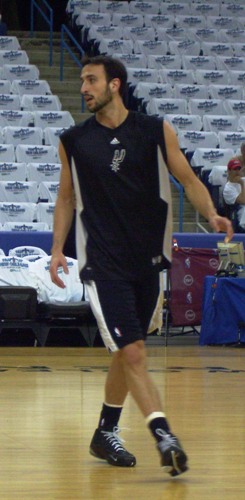 MANU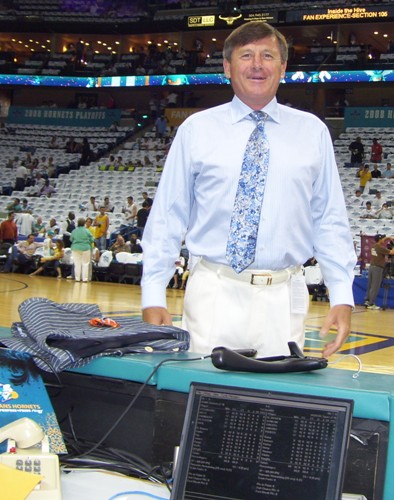 TNTs CRAIG SAGER
Monday, May 12
click here!!! to read from ESPN.COM about the CHRIS PAUL ALL STARS click here!!!
COACH POPLIN'S TEAM WINS SOUTHERN INVITATIONAL IN CHARLOTTESVILLE, VA.
CHRIS PAUL'S CP3 ALL STARS
LEFT TO RIGHT
VICTOR HOLLOWAY /KINSTON HIGH SCHOOL
JAVON MITCHELL / GREENSBORO DAY
DAMIEN STEADMAN / SOUTHERN LEE
CJ WILLIAMS / JACK BRITT HIGH SCHOOL( SIGNED WITH NC STATE UNIV.)
TAYSHON MABRY / ROCKY MOUNT HIGH SCHOOL
JEREMY ATKINSON / WILSON
REGGIE BULLOCK / KINSTON HIGH SCHOOL(COMMITTED TO NORTH CAROLINA)
CJ HARRIS / MOUNT TABOR HIGH SCHOOL
NOT PICTURED: JOSH PITTMAN / TRINITY HIGH SCHOOL
Monday, April 21
BACK IN THE SADDLE! COACH POPLIN 'S SHOWCASE TEAM WINS TOURNAMENT!!! click here
THE CHRIS PAUL ALL-STARS 17U WINS CHARLIE WEBBER CLASSIC IN WASHINGTON DC!!!
TEAM GOES 6-0 TO WIN THE TITLE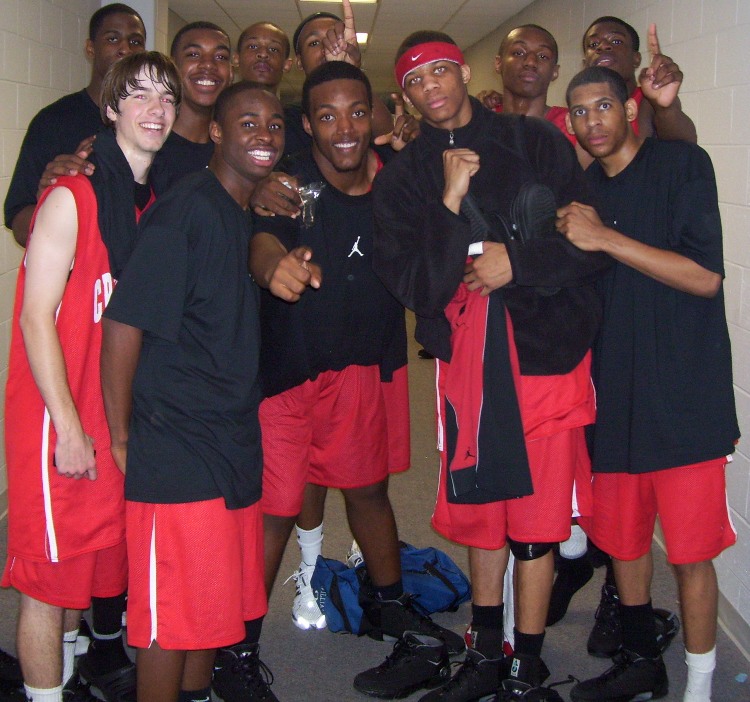 2008 CP3 ALL STARS

COACH P AND TYLER HANSBOROUGH
Saturday, October 27
HANGING OUT WITH PRESEASON #1 NORTH CAROLINA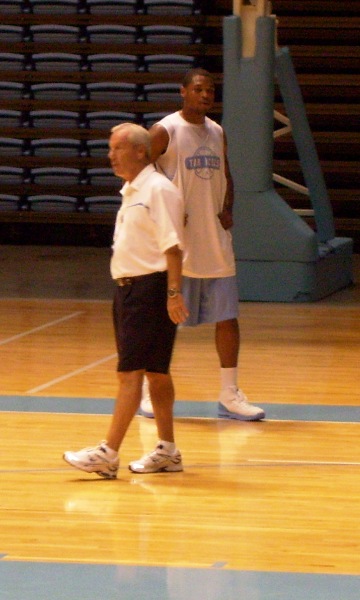 COACH WILLIAMS
COACH POPLIN SPEAKS AT THE
NORTH CAROLINA COACHES CLINIC!!
HANGING OUT WITH THE TARHEELS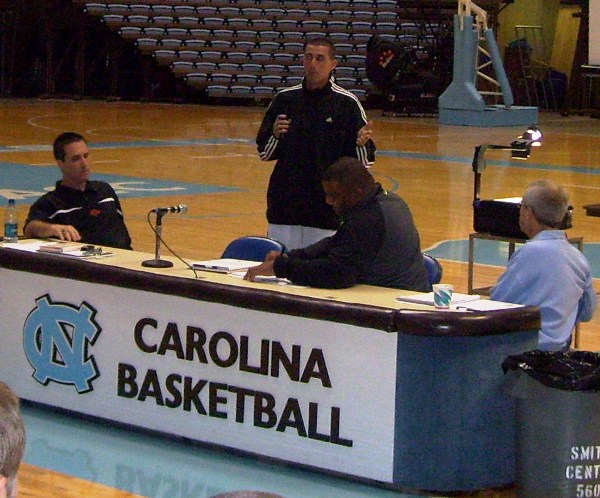 TARHEEL COACHES CLINIC
Saturday, November 10
DEE BOST (HARGRAVE MILITARY ACADEMY)
ANTON SILVER (LOUISBURG JR. COLLEGE)
COACH P'S FORMER STARS GO HEAD TO HEAD!

ISH SMITH
Thursday, October 11
COACH POPLIN HANGING OUT WITH THE DEMON DEACONS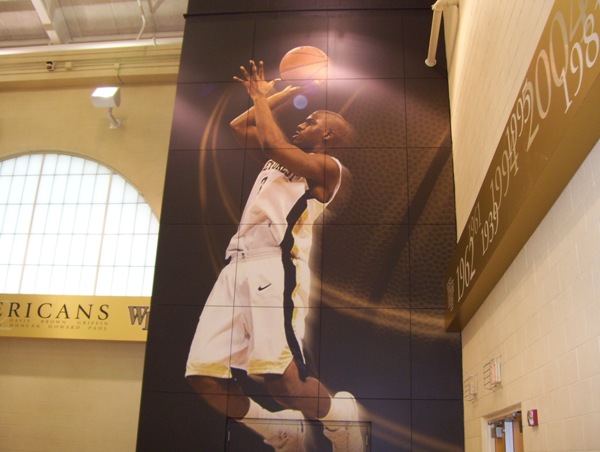 CHRIS PAUL ON THE WALL
NEW WAKE FOREST COACH DINO GAUDIO
WORKED OUT CABARRUS COUNTY STAR
ISH SMITH AND THE REST OF THE DEACONS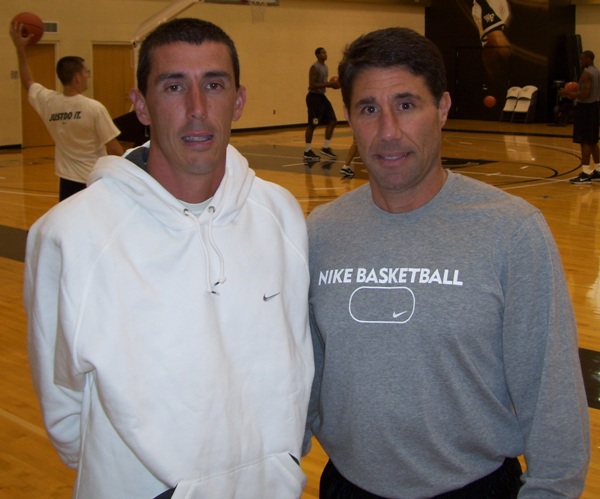 NEW WAKE COACH DINO GAUDIO
Wednesday, October 10
COACH POPLIN VISITS THE CHARLOTTE 49ERS AND COACH BOBBY LUTZ
THE CHARLOTTE 49ERS ARE PREPARING
FOR THE 07-08 SEASON.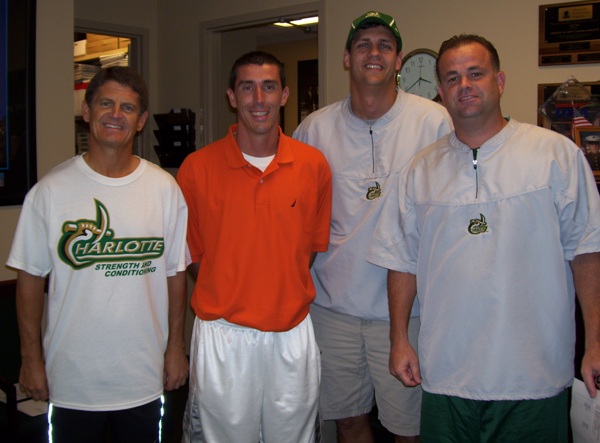 COACH LUTZ, COACH PERRON, COACH MOXLEY
Thursday, September 20
COACH POPLIN VISITS PFEIFFER COLLEGE AND COACH DAVE DAVIS
PFEIFFER COLLEGE COACH DAVE DAVIS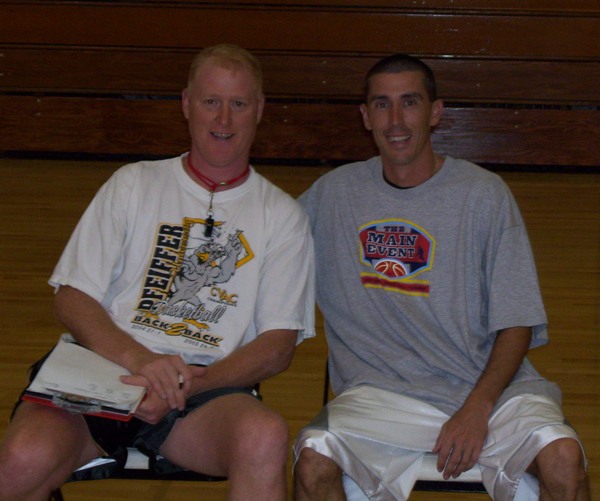 COACH DAVIS AND COACH P
Tuesday, September 25
COACH POPLIN VISITS LENOIR RHYNE COLLEGE AND ASSITANT COACH BYRAN LENTZ
L-R ASSISTANT COACH BRYAN LENTZ PLAYED FOR
COACH POPLIN FOR 2 AAU BASKETBALL SEASONS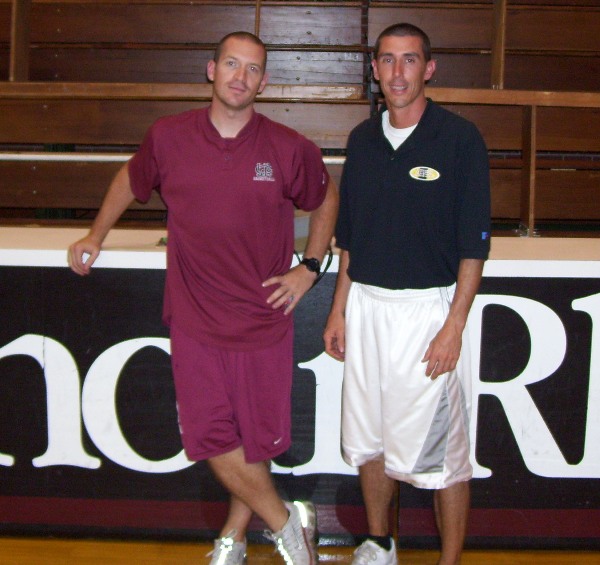 COACH BRYAN LENTZ
Wednesday, October 3
COACH POPLIN VISITS DAVIDSON COLLEGE AND COACH BOB MCKILLOP
WILDCAT BASKETBALL COACH BOB MCKILLOP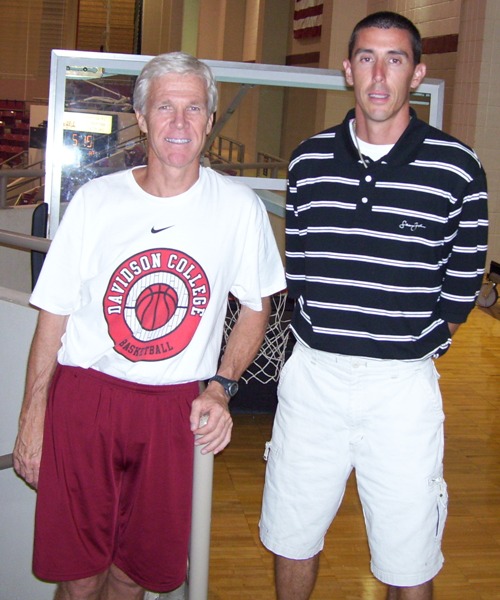 COACH BOB MCKILLOP