Saturday, November 7
PHENOM EVENT
Saturday, November 7
PHENOM EVENT
HICKORY HIGH READY FOR SUMMER CIRCUIT
HICKORY BASKETBALL
SUMMER 2015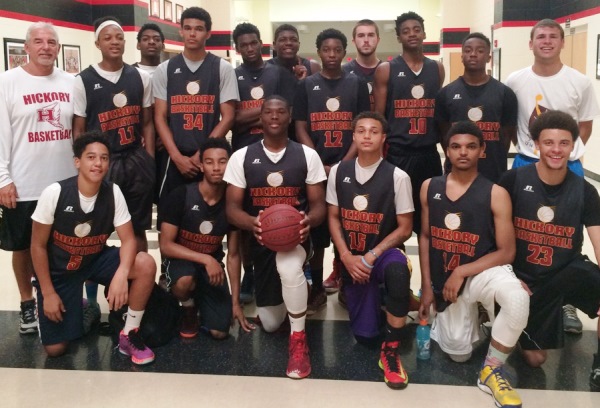 HICKORY BASKETBALL SUMMER 2015
Saturday, June 20
HICKORY WINS IN WINSTON SALEM TOURNAMENT SUMMER CIRCUIT 2015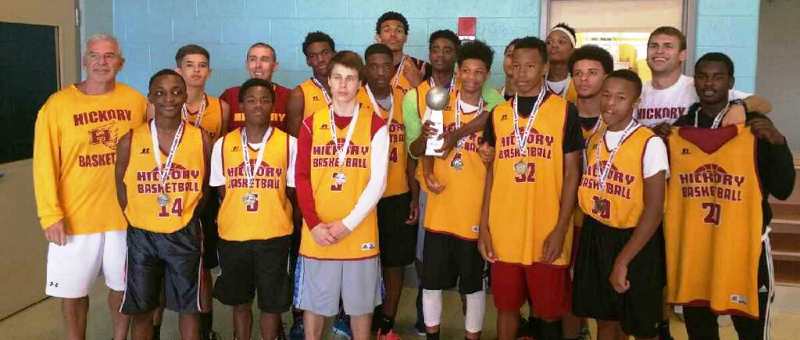 HICKORY BASKETBALL SUMMER CIRCUIT 2015
Saturday, May 9
HICKORY THUNDER WINS TOURNEY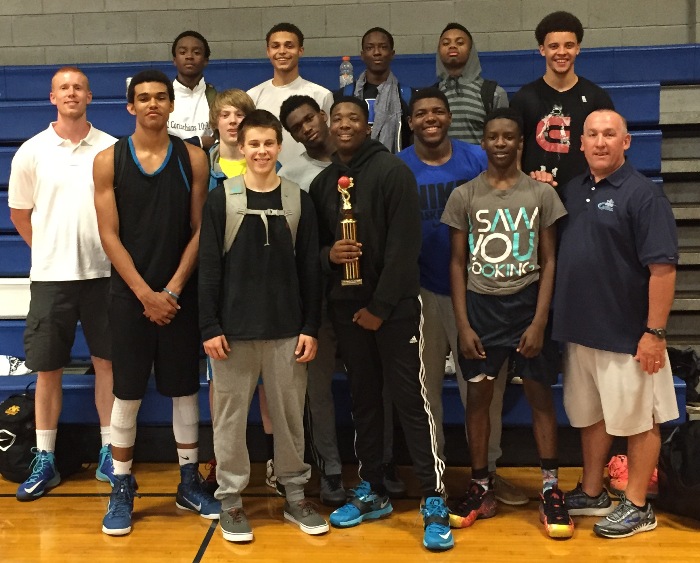 HICKORY THUNDER WINS TOURNEY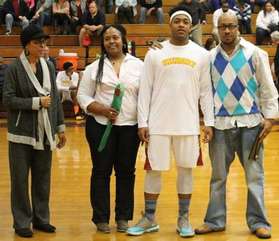 BRANDON WALKER
Tuesday, March 10
2014-2015 HICKORY HIGH BASKETBALL SENIORS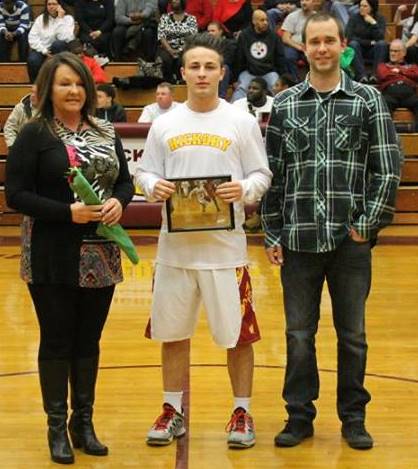 DILLON BEAVER
Sunday, March 1
2015 HICKORY HIGH SCHOOL NORTHWESTERN 3A/4A CONFERENCE CHAMPS
2015
HICKORY HIGH SCHOOL BASKETBALL
(20-4)
CATAWBA VALLEY CLASSIC CHAMPIONS
AND
NORTHWESTERN 3A/4A CONFERENCE CHAMPIONS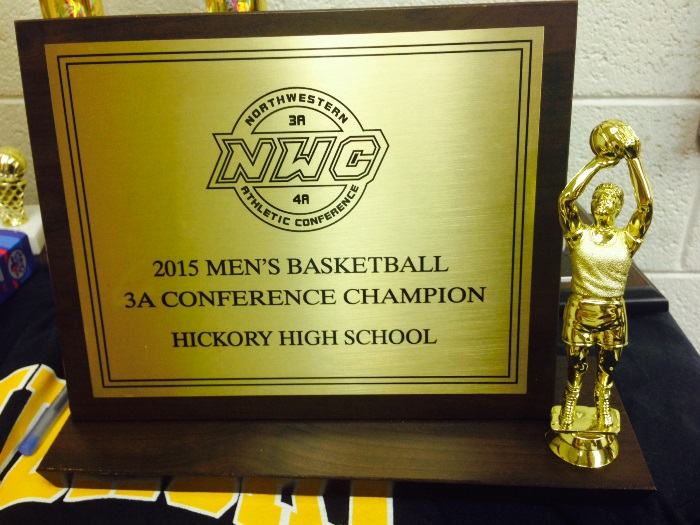 2015 CONFERENCE CHAMPS
Wednesday, May 6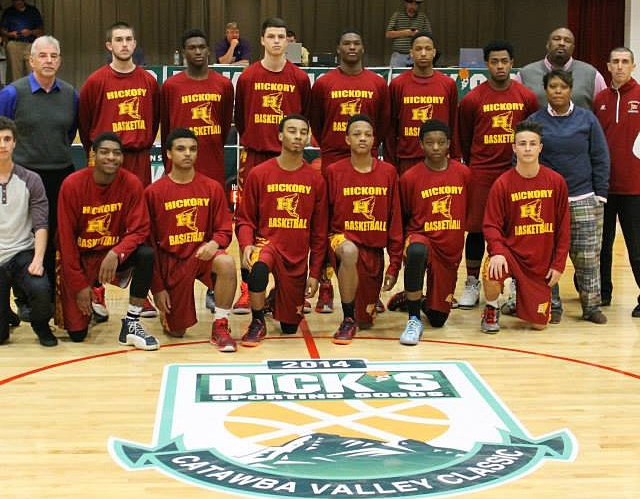 2014 CATAWBA COUNTY CLASSIC CHRISTMAS TOURNAMENT CHAMPIONS
Sunday, June 21
JV BASKETBALL TEAM GOES UNDEFEATED AND WINS CONFERENCE CHAMPIONSHIP
IN THE LOCKERROOM AFTER WINNING TITLE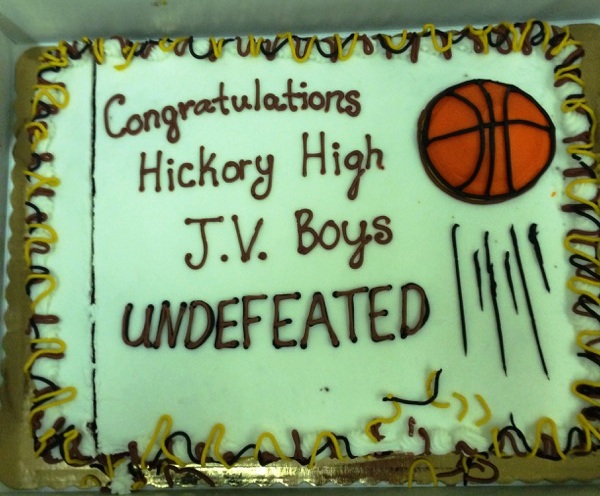 PARTY CAKE AFTER THE GAME
2014-15 HICKORY HIGH SCHOOL TEAM PICTURE
2014-15 HICKORY HIGH SCHOOL TEAM
20-4
NORTHWESTERN 3A CHAMPIONS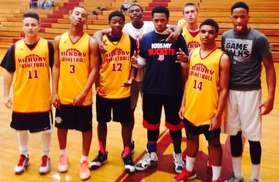 VARISTY DIVISION CHAMPS
Saturday, October 11
OCTOBER FEST TOURNAMENT
OCTOBER FEST BASKETBALL TOURNAMENT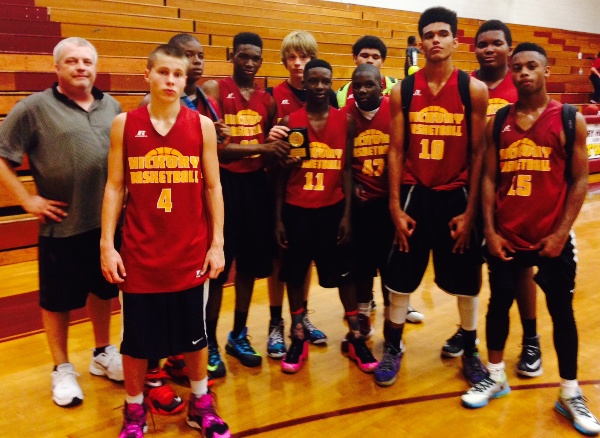 JV GROUP
Sunday, October 5
DEVONTE LOOKING FORWARD TO NEW HOME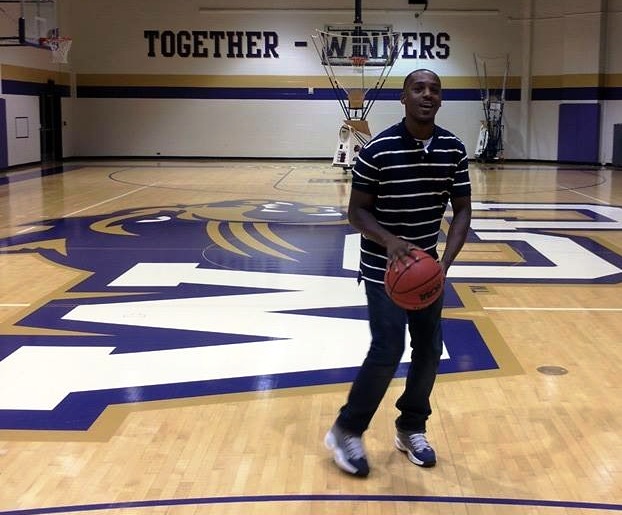 DEVONTE FULLER AT WESTERN CAROLINA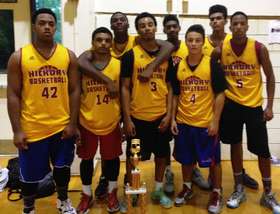 VARSITY WINS IN HIGH POINT
Sunday, October 5
HICKORY THUNDER WINS FALL TOURNEYS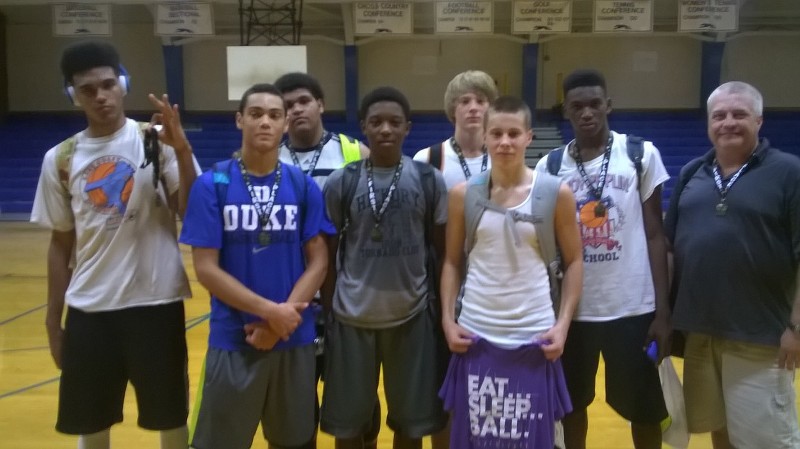 JV WINS IN MT AIRY
Thursday, August 28
2014 EAST COAST INVITATIONAL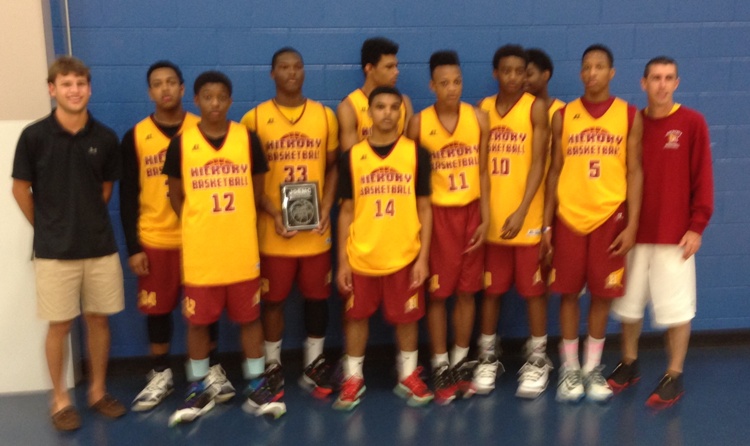 HICKORY WINS SILVER BRACKET AT ECI
DEVONTE FULLER NAMED TO PLAY IN EAST WEST ALL STAR GAME JULY 22 IN GREENSBORO
Saturday, June 28
TOOK PLAYERS TO JAMBOREE AT CAROLINA COURTS JUNE 27-28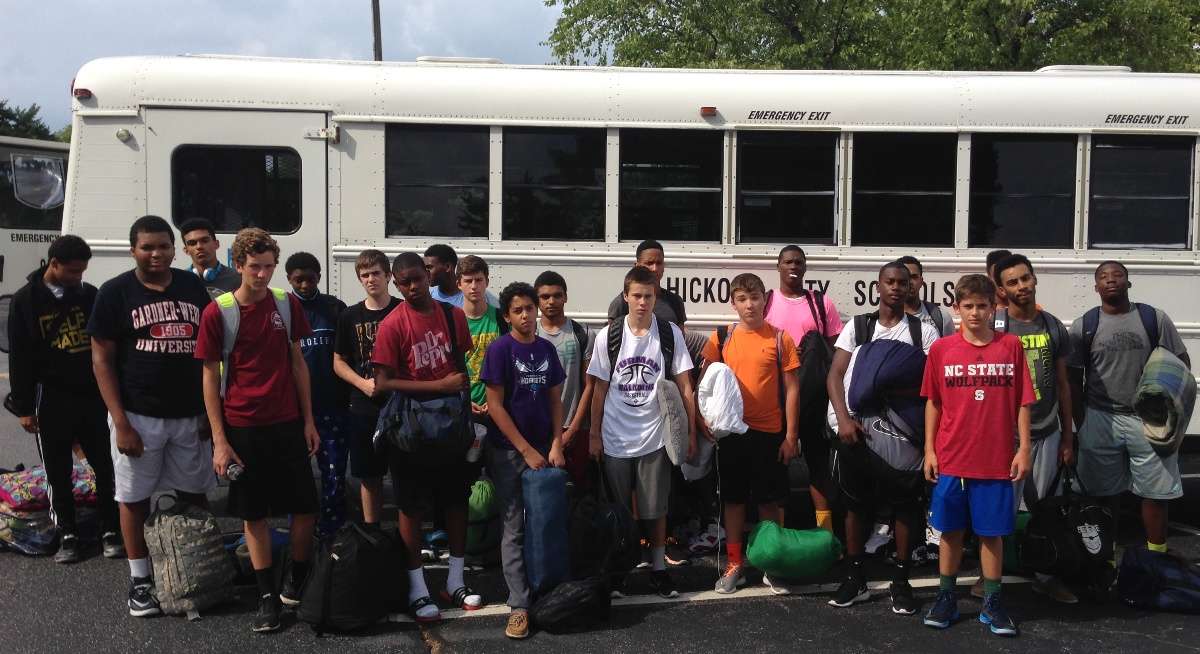 GROUP PICTURE OF CAROLINA COURTS TRIP JUNE 27-28, 2014
Thursday, May 22
HICKORY THUNDER WINS SILVER BRACKET AT GREAT SMOKIES SHOOTOUT
HICKORY WINS SILVER BRACKET IN SMOKIES SHOOTOUT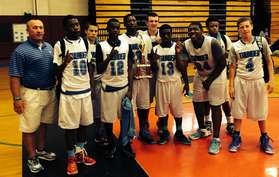 8TH GRADE THUNDER WNS
Sunday, May 11
HICKORY THUNDER WINS 2 TOURNAMENTS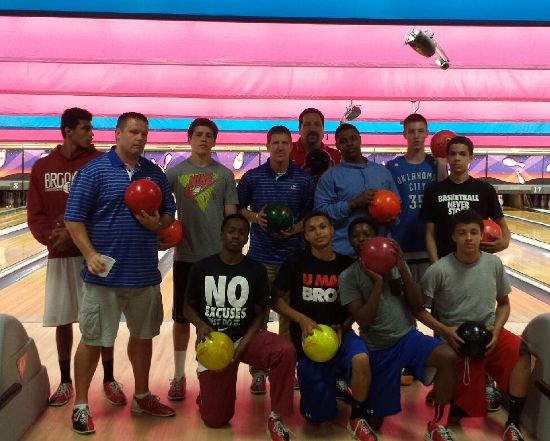 BOWLING TRIP
Saturday, March 29
HICKORY FCA THUNDER 8TH GRADE TEAM WINS FIRST TOURNEY IN GREENSBORO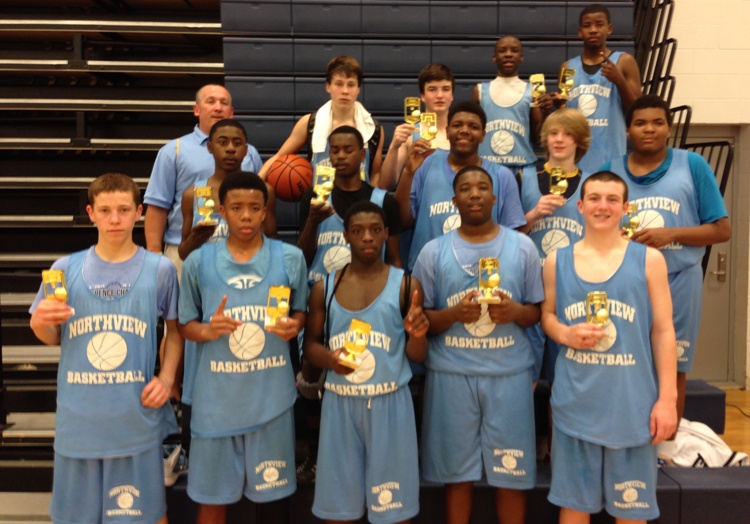 8TH GRADE HICKORY FCA THUNDER WINS FIRST TOURNEY IN GREENSBORO
Thursday, April 3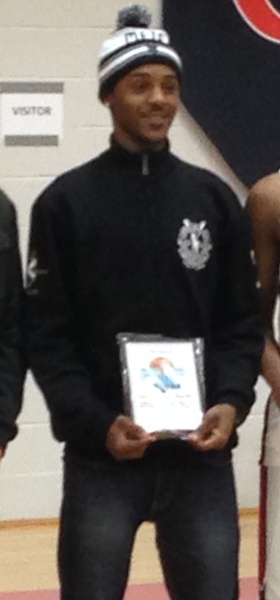 DEVONTE FULLER HOLIDAY ALL TOURNEY TEAM, CONFERENCE PLAYER OF THE YEAR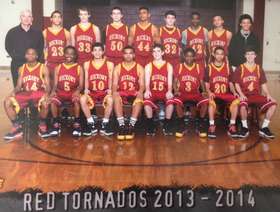 2013-14 JV BASKETBALL TEAM
Monday, March 3
2013-14 TEAM PICTURES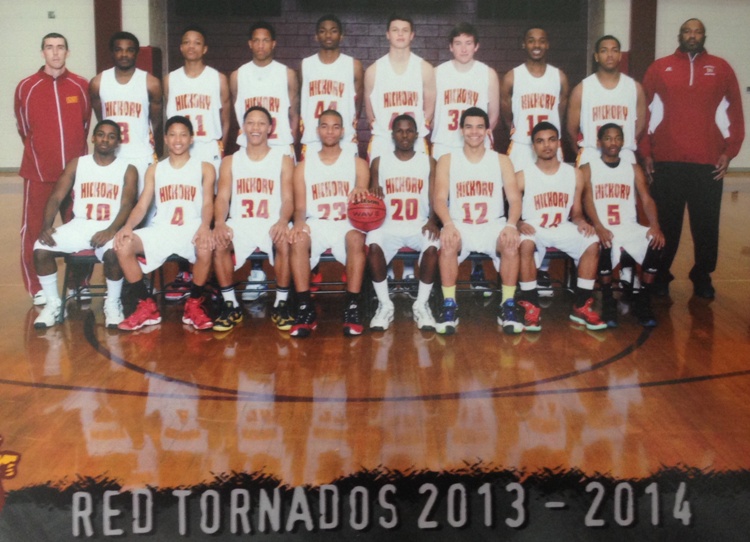 2013-14 VARSITY BASKETBALL TEAM PIC
2014 TEAM PICS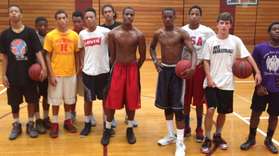 MORNING WORK
Tuesday, July 30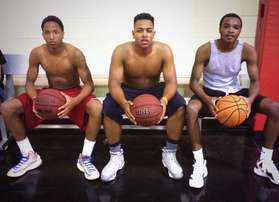 at the SPORTSCENTER DURING JAMBOREE IN JUNE
Tuesday, July 30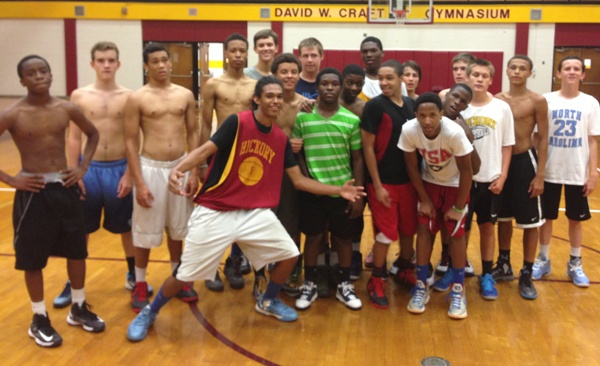 JULY WORKOUTS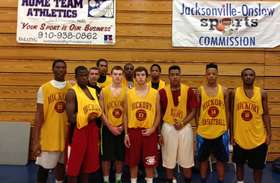 TEAM PIC AFTER GAME
Sunday, July 21
2013 EAST COAST INVITATIONAL RUNNER UPS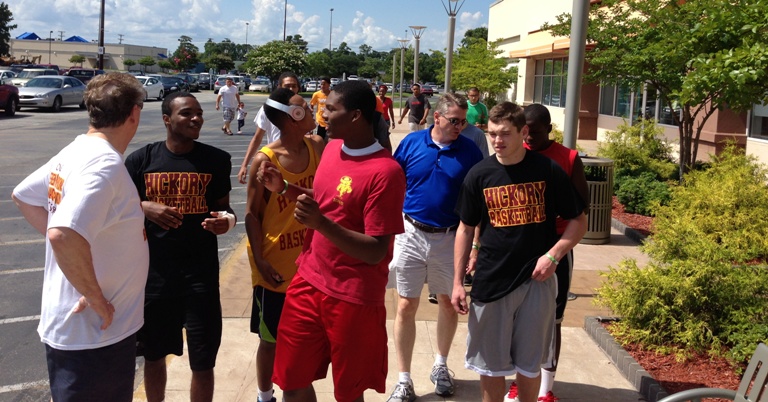 AT THE MALL
THE CREW AT THE SPORTSCENTER DURING CONCORD JAMBOREE
Friday, June 14
AT THE CONCORD JAMBOREE
A FEW HOURS SLEEP THEN BACK AT IT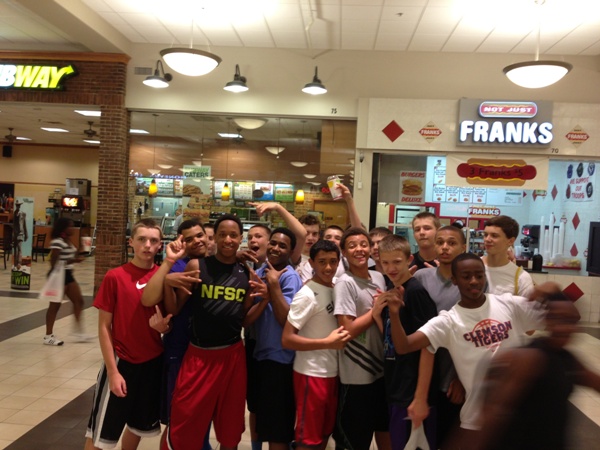 HANGIN AT THE CAROLINA MALL
Sunday, June 23
Wednesday, April 24
FIRST TRIP TO HICKORY HIGH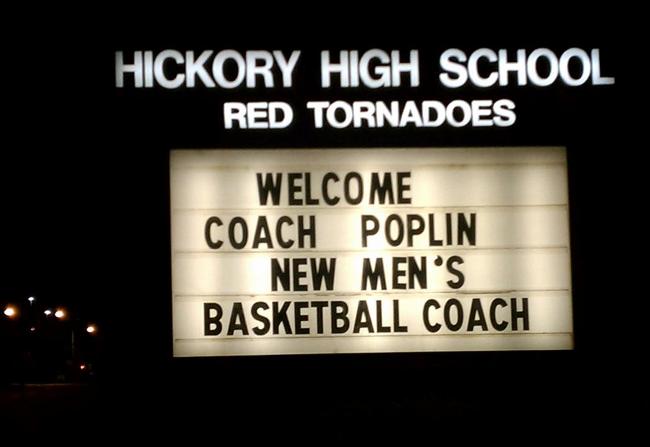 WELCOME MESSAGE
Monday, April 22
HICKORY CITY SCHOOLS PRESS RELEASE
SCHOOL SYSTEM NEWS RELEASE:
Poplin Announced as New Men's Basketball Coach at Hickory High
HICKORY… During the Monday night meeting of the Board of Education, Hickory Public Schools, Andy Poplin received unanimous approval to serve as the new Tornado men's head basketball coach for Hickory High School.
Poplin's name is synonymous with basketball as he determined early in life that he would do everything imaginable to learn the game. He aspired to become so well-versed that he would not only serve as a great teacher, but serve as a coach who would combine the talents of individuals into championship teams.
Today, there's no doubt that Poplin's goals have been achieved—many times over. He continues to pursue the same dreams—not for himself, but for his players.
Poplin's record is among the most notable among his peers: While serving as the head men's basketball coach at Concord High School, the team won multiple championships including the NC State 3A Championship, North Carolina High School Athletic Association (NCHSAA) Regional Championships, NCHSAA Sectional Championships, and the South Piedmont Conference regular season and Tournament Championship.
Additionally, Poplin was twice awarded the NC Preps 3A Coach of the Year, the Charlotte Observer 3A Coach of the Year, and the Independent Tribune Coach of the Year.
Prior achievements include several conference tournament championships while serving as head men's basketball coach at Mount Pleasant High School from 1994-2003. Accumulating conference tournament championships, 2A sectional finals and the best record in the school history all contributed to Poplin's stellar leadership as a head coach.
Other coaching assignments include serving as assistant coach as West Caldwell High School in 1992-1993 and Poplin even enjoyed an earlier stint with Hickory Public Schools, as he served as the assistant basketball coach at College Park Middle School from 1989-1992.
According to Dr. Ann Stalnaker, principal of Hickory High, there were many great candidates for the basketball head coach position. "My goal throughout the process was to find just the right fit for our players," said Stalnaker. "Coach Poplin has the energy and passion for basketball to motivate our young men's best efforts on the court and in the classroom. We are thrilled to have him join our team at Hickory High."
HPS Superintendent, Dr. Walter Hart, agrees. "Coach Poplin is a winner. His record speaks for itself with back-to-back regional championships, a state championship and players who go on to compete at the next level," said Hart. "His high energy and enthusiastic style motivates today's players. He teaches the game of basketball with a contagious passion that connects to players and the community."
A basketball clinic speaker for UNC-Charlotte and UNC-Chapel Hill, Andy Poplin has also led AAU Junior Olympic basketball teams since 1992. Ranking first, second and third in NC accompanied by national rankings, Poplin coached the Carolina Hornets continually through 2000. Since 2005, Poplin has coached the Chris Paul All Stars men's team including the 2013 Chris Paul National Travel team in the Nike Elite Youth Basketball League. Just last weekend, Poplin led the team to competition in Los Angeles.
And speaking of Chris Paul, who today plays for the Los Angeles Clippers of the National Basketball Association (NBA), Paul was coached for five years by Poplin.
"I have known Andy Poplin for over 20 years," said Charles Paul, father of NBA all-star, Chris Paul. "Andy coached CJ (Chris' brother) and Chris. He is a great coach and a great person. I hold him in high esteem. He is great with teenagers and he can relate to them. From the stuff he taught Chris---Chris went on to become successful."
In addition to Chris Paul, Poplin has coached several players who have continued with successful basketball careers including Dee Bost (Mississippi State and now plays overseas); Reggie Bullock (UNC) ; CJ Harris who plays for Wake Forest; and CJ Williams who plays for NC State.
As for Poplin, coaching doesn't end with the typical season. Summer basketball camps have been a constant in his annual game plan. High school camps, college camps—including Lenoir-Rhyne with head coach, John Lentz, Catawba College with head coach, Jim Baker, and Davidson College with head coach, Bob McKillop—all manage to keep the ball continually moving down the court.
"Andy would be the 'right fit' for Hickory," said Lenoir-Rhyne's John Lentz. "He is a good person and he will work with kids and spend time with them. He is a good influence on kids. Andy is the coach I would like to see my son play for."
Jim Baker at Catawba College, believes Andy is a good coach. "Not only did his Concord High team win the state championship, but he is a heck of a nice guy—positive with high energy. He loves basketball and is a workaholic. I think he would be a very good hire."
Former head coach at Davidson College and Concord High, Bo Brickles, shared that Hickory Public Schools is fortunate to have Andy Poplin join the team. "To have someone so well-versed in basketball—who makes it a priority to involve the entire community in the basketball program, will be a great asset to the athletic program at Hickory High," said Brickles.
Poplin, 42, is currently an elementary physical education teacher with Cabarrus County Schools. He is a graduate of Lenoir-Rhyne University with a Bachelor's Degree in Physical Education. He is pursuing a Master's Degree in Health Education at UNC-Charlotte.
"I am thrilled to get the opportunity to return to Hickory after graduating from Lenoir-Rhyne in 1993. Hickory High was always a dream destination for me," said Poplin.
"I hope to bring my unique and innovative approach and mindset to coaching, training, educating, and inspiring the young players in Hickory," said Poplin. "I love to use basketball as a vehicle to motivate and inspire young people to reach their potential as a player, but more importantly as a person."
Dedicated to teaching players the fundamentals of basketball, Poplin focuses on helping his players develop the skills necessary to become a complete player and compete at the highest levels. "I want to develop strong players as well as mentor good character and moral principles by solid teaching and positive coaching," he said.
Que Tucker, NCHSAA deputy superintendent, shared that Poplin will be a strong coach for Hickory High. "Andy would be an excellent choice," said Tucker.
Poplin's former principal at Concord High, Carla Black, also had good words to share: "I like Andy. He did a great job for us. He would be a great choice for Hickory High."
And Derrick Malbon, HHS assistant basketball coach and interview team member, is impressed with the coaching style of Poplin. "I've known Andy through his coaching for some time. He knows how to reach kids from all walks of life," said Malbon. "He has a genuine concern for kids."
Poplin, who will begin his duties at Hickory High following the end of the current school year, believes that all young people have a fire for something: "My mission is to find it, keep it lit, and let it grow," he said.
Thursday, April 3