16u Sharpsburg Chill: Welcome
Sharpsburg Chill 16U Takes Home 1st Place in the "Beat the Heat" tourney in Valley, Alabama!!!!!!!!
Welcome to the official Sharpsburg Chill 16U Website!!
---
We are looking forward to a very successful season where the girls get better as softball players and learn many life lessons!
We plan on playing a very competitive schedule and in several college exposure tournaments. The ultimate goal of all the girls is to play at the collegiate level!
We are in need of sponsorships to play this schedule. If you would like to donate funds, equipment, or services, please contact us at sharpsburgchill@yahoo.com. Also, the forms are available under the handout tab.
Also if you have any fundraiser or sponsorship suggestions, please contact us with your ideas! Thank you in advance!!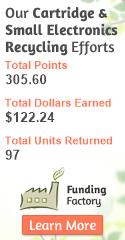 Wednesday, June 9
Fudgie Wudgie Sales brings over $600 to the Chill
Fudgie Wudgie team sales brings much needed funds to the Sharpsburg Chill!! Many thanks to all who purchased and sold Fudgie Wudgie!! Fudge will be here soon!!
Monday, November 2
Possible Professional Team Coming to Atlanta -- Check out the following site!!!
Atlanta Dynasty Fastpitch
Welcome to the home of Dynasty Fastpitch LLC. We have assembled a dedicated group of women who are passionate about women's fastpitch softball, and we are working to bring an NPF (National Pro Fastpitch - go to www.profastpitch.com) team to the Atlanta area. This prospective ownership group is comprised of corporate executives and attorneys, mothers and grandmothers of collegiate fastpitch players, as well as NPF professional players who desire to provide positive role models for young ladies.
Now that the International Olympic Committee has eliminated softball from the 2012 and 2016 Olympic Games, the NPF is poised to take off by offering an opportunity for these dedicated female athletes to display their God-given talents. We have obtained preliminary agreements in support of our goal, and we are excited about our progress toward this goal, but we're not yet able to make public announcements. Please check back with us regularly for updates (we will make public announcements as soon as we are permitted to do so).
If you love women's sports and fastpitch softball, then we need your support. We need the support of our community and committed sponsors to make this dream a reality (for sponsorship opportunities, contact us at pcdelashmit@yahoo.com). If you are excited about the prospect of a women's professional fastpitch team coming to town, please let us know by signing our Guestbook (and taking our Survey).
Remember Dynasty Fastpitch - THE GREATEST SHOW ON DIRT™!
Thursday, October 29
FOR IMMEDIATE RELEASE - Recycling fundraiser helps beat the budget crunch for Sharpsburg Chill 16U softball team.
Press Release
October 29, 2009
Sharpsburg Chill 16U
Blair Shimandle, Coach
FOR IMMEDIATE RELEASE
Recycling fundraiser helps beat the budget crunch for Sharpsburg Chill 16U softball team.
Members of the Sharpsburg Chill 16U softball team have been earning free equipment, free services, and cash for entry fees by participating in the FundingFactory Recycling Program. They collect empty laser and inkjet cartridges and used cell phones from the community and send the waste products to FundingFactory in exchange for their choice of technology and recreation products, or even cash.
Companies interested in demonstrating a commitment to the community and the environment can participate free of charge in the FundingFactory Business Support Program. FundingFactory will send each supporting business FREE prepaid shipping labels for the return of collected cartridges and cell phones. By donating to the Sharpsburg Chill 16U softball team, businesses help them earn the equipment, services, and cash they need.
Community and business supporters can also drop off cartridges and cell phones at the following locations: With any Chill player or coach, or at the Chill Halloween Camp and Costume Contest (Saturday, October 31, 2009 at Whitlock Park).
To learn more about supporting the Sharpsburg Chill 16U softball team, please contact Blair Shimandle or Chuck Chambers by email: sharpsburgchill@yahoo.com. For more information, visit www.FundingFactory.com, or call, toll-free, 1.888.883.8237.
FundingFactory has been supporting schools and nonprofit organizations since 1997 through its unique recycling program. To find out how your school or organization can get started, visit www.FundingFactory.com or call toll-free 888.883.8237.