10U Newtown Rock - 2012: Sponsors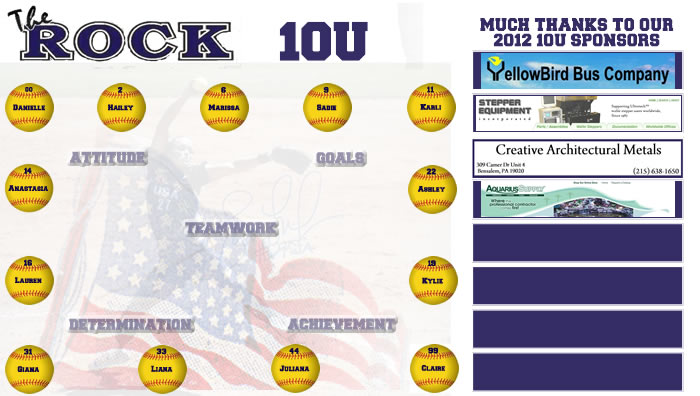 2012 10U Rock Banner
We ask Sponsors to donate a tax deductible amount. This will get your Business on the banner (to be displayed at all scrimmages and Tournaments), a link from our website, and a "thank you" plaque with a picture of the team. All funds will be spent on the 2012 team, and their activities, development, and softball growth within the Rock Fastpitch program.
Please contact a coach if you and/or your business would like to help out this great group of young athletes!

Yellow Bird Bus Company
3101 East Orthodox Street
Philadelphia, Pennsylvania
19137


Transportation for...
> Schools, Private & Parochial
> Spring Events
> Day Care Centers
> Sightseeing
> Hotels
> Wedding Parties
> Bachelor Parties
> Senior Events
> Ski Trips
> Corporate Transportation
> Sports Games
> Churches
> Family Picnics or Reunions
Stepper Equipment Inc.
4151 Citrus Ave
Rocklin, California
95677


Supporting Ultratech Wafer Stepper Users Worldwide, since 1987

Creative Architectural Metals
309 Cramer Dr
Unit 4
Bensalem, Pennsylvania
19020



Phone: 215-638-1650
Advanced Recycling LLC
13403 NE CR 1471
Waldo, Florida
32694


Advanced Recycling LLC in Waldo, FL is a private company categorized under Wholesale Scrap Plastics and Recycling.
advancedrecycling@netzero.net
Phone: 352-468-3800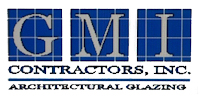 GMI Contractors, Inc.
2014 Ford Rd. , Unit A
Bristol, PA , Pennsylvania
19007


GMI Contractors, Inc. is a union architectural glazing contractor that has enjoyed many years of success, having completed hundreds of projects with the area's top construction management firms, general contractors, building owners and architects.

GMI Contractors is an architectural glazing contractor that provides services in design, consultation, budgeting, engineering, complete furnishing and installation of all glazing systems as well as historical window restorations. GMI Contractors offers a recognized specialty in window glazing for high-rise buildings.


sgilchrist@gmicontractors.com
Phone: 215 781 8991
Fax: 215 781 8992
Aetna Roofing Corp.
1320 E. State St
Trenton, New Jersey
08609


Aetna Roofing Corp has a location in Trenton, NJ. The company's line of business includes Roofing/Siding Contractor Whol Roofing/Siding/Insulation.

Phone: 609-586-3666
Fax: 609-587-5708