10u Katy Cruisers Gold: Welcome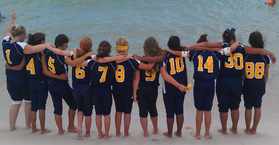 Journey Complete
TRY OUT!!!!!!
Date: Saturday August 11 (10am-1pm)
Sunday August 12 (1pm-4pm)
Location: Field #2 Paul Rush Park 9114 Katy Hockey Rd
Please arrive 30 minutes early to warm up and fill out paperwork....
USFA World Series 2012, has come and gone. Our season from August 2011 until July 2012 is sadly coming to a close.
We have several girls moving to 12u, so there will be a few openings for our second year 10u team. Please check our Open Practice tab.....
Cruiser Song