00 Breakers - Black : Welcome
WELCOME TO THE BREAKERS 00!
We are a second year 12U team based out of Madison, Georgia. Our goal for the upcoming 2013 spring season is to contiune to develop each player. We will play a ASA & USFA schedule with our season ending with the USFA World Series in Panama City Beach, Florida. We hope to qualify for ASA Nationals and play in Nationals in Chattanoga as well.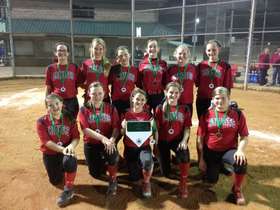 Luck of the Irish 1st place
Load up the bases by Martin