00 FC Dallas East: Sponsors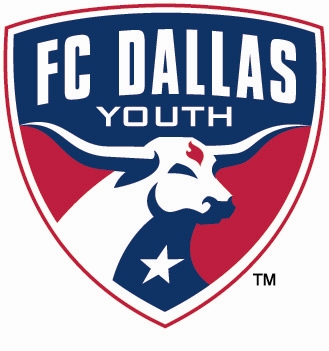 FC Dallas Youth Soccer
FC Dallas Youth
FC DALLAS YOUTH ACADEMY


The FC DALLAS YOUTH ACADEMY TEAM goal is to provide the developmental bridge between recreational soccer and select soccer. At FC DALLAS our teams adhere to a curriculum that will provide the academy player the necessary tools to develop as a soccer player. At FC DALLAS we register our teams in either the SDL (Super Development League) or the PAL (Premiere Academy League) to provide the best environment for our Academy players to flourish. Academy teams begin forming in August and play year round until July. The year is split into two seasons summer/fall and winter/spring.


How to get involved:

Anyone can attend academy training sessions at anytime, regardless of the time of year and of soccer club/soccer association affiliation.

To attend a free open skills session, please contact one of our coaches for the appropriate age group or the Academy Directors, they can provide information on training times and locations.



Soccer Year


Birth Date
2000
8/1/99 – 7/31/00

2001
8/1/00 – 7/31/01

Academy Fees & Details

* $450.00 per player per season Registration Form
* Fees include Team training, academy skills training & league games
* Playing Seasons : Summer/Fall (August-December) and Winter/Spring (January-July)
* $70.50 Academy Uniform Fee. All players are required to wear our academy uniform, which includes (2) Adidas game uniforms and a full set of Adidas academy training wear. Uniform Order Form



Academy Payment Plan:

* Plan 1: Pay $450 in Full + $70.50 uniform package
* Plan 2: Pay initial $225 down payment & $225 additional payment + $70.50 uniform package

FC DALLAS YOUTH ACADEMY PHILOSOPHY

At FC DALLAS we are committed to the development of the youth soccer player on and off the field.

Self esteem and emotional needs are as important as the development of skills and game "savvy".

To that end, FC DALLAS Soccer Academy Program embraces the following goals and objectives.

*A non-stress atmosphere where players are exposed to the game with an emphasis on skill development
*An environment where players are allowed to flourish in a competitive arena in which skill development is the determinant of success, where quality and long-term benefits are more important than short-term gain.
*The atmosphere of "education" for players and parents in club values and an age-appropriate development process.
*A program where every decision is made in the best interest of each and every player.

It must be understood that the Academy Program is competitive. It is important that our coaches as well as the parent(s) understand the continuous support each player requires.

From U-8 through U-10 there will be changes in levels of play as well as changes in the player(s) maturity.

FC Dallas Youth is pledged to hiring coaches who can meet these needs.